Testimonials
Many of the testimonials that I have posted below came from comments made on my YouTube videos. Since I have declared all my videos to be "child safe" the "comments" feature has been disabled. I assume that this decision was because offensive language could be read by a child before I would be able to delete it. So now I am missing the interaction that I used to enjoy with my viewers.
Here are a few that I saved before the comment feature was discontinued.
You may share your thoughts here.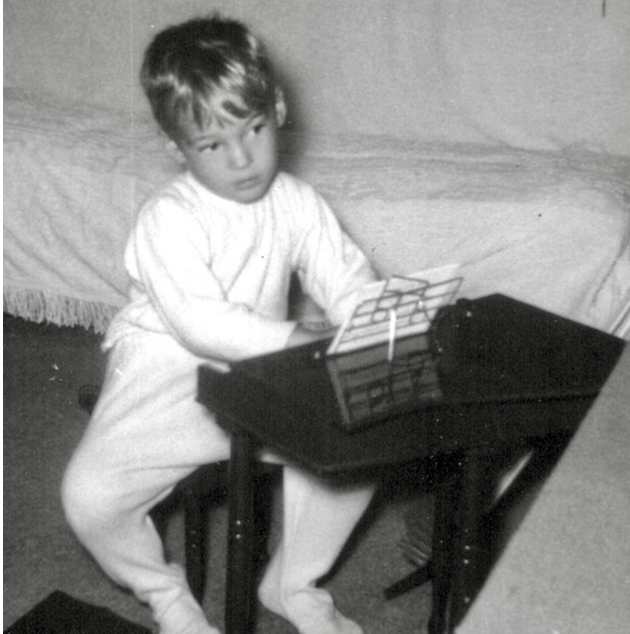 "Thank you so much for playing during the past two lunches [Christmas family dinners at school]. It is so nice to have the music in the background. The song selection was very nice. My kids and I very much enjoyed it. Merry Christmas!"
- Brandy R. (teacher), Metter, GA
----------
"Hey Mr Charles, I have to say I was only in your class for 3 school years but you had such a great impact on me. You are the main reason I want to learn to play the keyboard and guitar and because of you I have a bunch of new techniques and tips to follow. Hope all your students to come have just as much fun in your class as I did. I am now a 7th grade student. Also band was really fun when I was in 4th grade."
- Hannah D. (former student) Metter, GA
----------
"Charles, this is beautiful !!! We always love to hear you play...what a talent! "
- Joe and Virginia B. (YouTube comment) Claxton, GA
----------
"I like to be a bit more informational about music because it is fun and amazing because I get to see you. And I love music because I could learn about how to play instruments that I don't know how to play. I just wanted to say that you are the best music [teacher] I ever had in my life, even at my old school. And I like to play [the] instruments that you have because it is very excited to learn more things and me smile when I up. And I just want to thank you for taking me everything I know right now. And thank you for letting me be smart and keeping me about music. And I am in Mr. James' homeroom class. And just wanted to say thank you for teaching me all that I know. And I bet she was a smart person on earth. Thank you. Have a great day for teaching this school all what you know. Love, Madison"
-Madison G. (3rd grade student) Metter, GA
----------
"...I love your spirit you must be a great person and father figure. Dad's sure sing this song the best! I have always loved this song and thanks to your video only one for adults too to watch, bravo! ..."
-Tressa D. (YouTube comment)
----------
"Lovely! Who would have thought old hymns could sound so lively?"
-Jacqui G. (YouTube comment)
----------
"We loved the whole CD [The Struggle], couldn't find a song we didn't like."
Q: Which song was your favorite?
A: "The Struggle, we just love the beat!!!. It's a 'five stars' from us."
-Patricia H. (Sent in by mail.) Binghamton, NY
----------
"Your music is beautiful and full of inspiration! Thank you for sharing!"
Q: Which song was your favorite?
A: "Michele's Song"
-Wendy P. (Send in by mail.) Loxahatchee, FL
----------
"I love the fact that it was only music. Didn't have to yell over a loud singer and the music had a very soothing effect. Great for using at a get-together!! Drinks, appetizers, and great music."
Q: Which song was your favorite?
A: "All of them, (except the last one), sums them all up!"
-Linda O (Sent in by mail.) Blairsville, GA
----------
"Thanks for sharing. I don't take the time to listen to a lot of instrumentals, but these are great! Thanks."
Q: Which song was your favorite?
A: "I'm Amazed" also "Michele's Song"
-Wayne K. (Sent in by mail.) Lyons, GA
----------
"I think everything was great just the way it is. I love listening to you. The piano is my favorite."
Q: Which song was your favorite?
A: "Michele's Song"
-Rhonda H. (Sent in by mail.) Claxton, GA
----------
"It's wonderful listening."
Q: Which song was your favorite?
A: "The Struggle" and "Let the Horses Run!"
-Dianne H. (Sent in by mail.) Lake Worth, FL
----------
"Mr. Charles, We truly cannot thank you enough for the time you took out of your schedule to make our big day special. It is always such a joy to hear you play at church, and for you to share your talents with is on our wedding day is such a blessing! We appreciate you more than you know."
-Sara and Grantson M. (Sent in by mail.) Vidalia, GA
----------

"Dear Mr. Charles, Thank you for being so faithful in coming to sing and play music for our residents... God bless you." (Donna B., Courtney N., James B., Richard B., Pete T., Michele S., Kathy M., Robin, Lynn S., Audrey L., Rejna, Ed, Joyce K., RM B., Linda J., Dale S., Tina T., John)
-The Staff and Residents of The Griffin House in Claxton, GA (Card)
----------
"Charles, Thank you for using your talents to serve our Lord and Savior. May all that you do be for the glory of Him. I'm sure He is smiling when you play the guitar or piano. Colossians 3:17"
-Love, Karen & Rob N. (Sent by mail.) Claxton, GA
----------
"Charles, I just wanted to tell you [that] I appreciate all you do in music and teaching."
-Tammy H. Claxton, GA
----------
You may submit your testimonial here.
"This guy's got talent! I didn't know this song [Nobody Likes Me...], and I laughed SO MUCH. It's the best version on YouTube. Well done and thank you for sharing."
- Francine S. (YouTube comment)
----------
"PLSSS SUB TO HIM HIS USER NAME IS: Charles Van Deursen."
- @JJ_ELLA (elementary music student), Metter, GA
"Hey Mr. Van Deursen, Thank you so much for inspiring me musically. I would have never picked up an instrument to become what I am today were it not for you. I still remember: "eating [pretend] worms" in your elementary school music class. And how patient and loving you were through our lessons! Now, I am about to graduate with a degree in music. "I can still feel the love of God through you! Thank you so much."
-Nick P. (former student), West Palm Beach, FL