In Tune With You
P.O. Box 426
Claxton, GA 30417
Contact Me About Lessons.
Call or text (with "lesson" in the subject) me at (912) 246-2837 or send me an email.
A variety of lesson times are available.
I will try to reply within a regular week day (Monday through Friday).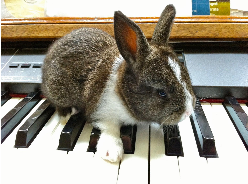 Try me. I reply as soon as possible.

I teach private lessons in my home in Claxton, Georgia. I have also taught students in their home when the location is between my home and some other local place that I regularly travel.
By the Encrypted Form (above)
Just complete at least all the required(*) information and then click "Submit." I will get an email notifying me that a secure message is waiting me. I will respond as soon as I am able.
.
By Phone:
As a sole proprietor I do everything by myself. With my phone number published on this website for anyone in the whole world to see, my phone rings all the time.
So to combat spam and telemarketers I only answer calls from those people that I know. However, I do check my voice mail and texts (that have something in the "subject" line) often. Please leave me an appropriate message and I will respond to you.
.
By Email:
You can email me. I try to check my emails every day. Again, as with the numerous phone calls, with so many spam emails to delete sometimes I may be delayed in replying to your valid message. My practice is to scroll quickly down the list of emails and flag all the legitimate messages for me to respond to later. If you write to me please expect my prompt reply, but please be patient if I delay. I do care about what you are wanting to tell me.
.
By Postal Mail:
If you prefer to "snail" mail me here is my mailing address:
.
In Tune With You
Charles Van Deursen
P. O. Box 426
Claxton, GA 30417-0426
.
Try me! I reply as soon as possible.