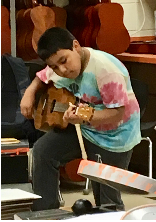 Guitar Lessons, Piano Lessons, & Performances.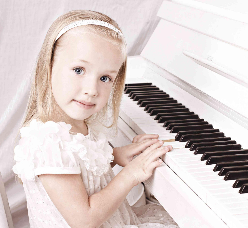 There are many excellent guitar teachers and music schools out there; however, you will want to make sure you find one that is dedicated, passionate, and skilled in effective communication and patience.
Students quickly realize that there is much more to learn when mastering an instrument than simply learning songs. There is also a big difference between playing adequately and playing passionately.
Whatever your goals are as a player, you can count on my instruction to help you get there. It's about providing you with personal attention and constructive criticism - that's how you make gains and become a better player. As a lifelong learner myself, I empathize with the common struggles that are inevitable when a student is developing skills.
Many teachers require a six month contract with a stipulation for the student to pay for lessons missed. While this is fair I have learned that it is not enforceable. I do dedicate a scheduled time for the student and I budget on my expected income, but even though it is disappointing for this to happen, I understand that events arise that cannot be controlled and so I do not penalize the student for this.
I have had a few students who may have taken selfish advantage of my position on this and (I believe) have canceled on me because they have not practiced. I can usually tell who these are by their apparent lack of commitment, slow skill gain, and waning enthusiasm.
One thing is sure, the student will be as accomplished as he or she wants to be. Developing skills requires hard work, dedication, and diligence. The rewards are many, but the satisfaction of owning a tune, especially an original one, cannot be received any other way than by spending significant amounts of uninterrupted time to focus on accomplishing an attainable goal until it is achieved.
Instrument List
Acoustic & Electric Guitar
Classical Guitar
Electric Bass
Piano & Keyboard
Ukulele
There is more to learning music than simply playing songs. I am very passionate about creating music of quality and do my best to encourage my students to strive for excellence.