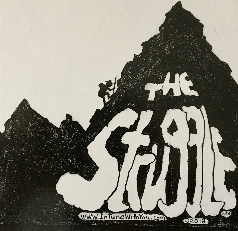 In August of 2018 Charles Van Deursen independently published "The Struggle" album of sixteen instrumental songs of various genres.
On July 16, 2021 Charles Van Deursen will independently publish The "HonkyTonk Hymns" album of thirty-two instrumental songs in the honky tonk piano genre.
The Struggle song list includes various genres
(disco/rock, easy listening, classical, blues, Latin beat, solo piano, orchestral)
The Struggle -
album of the instrumental songs are listed in alphabetical order
Click here to view my video categories.
Here is a list of the thirty-two songs as presented on the album:
1. Medley (Are You Washed in the Blood, There's Within My Heart A Melody, When We All Get To Heaven)
2. This Train
3. At The Cross
4. The Lily of the Valley
5. Bless That Wonderful Name of Jesus
6. Just A Closer Walk With Thee
7. Glory, Glory, Hallelujah
8. Faith Is the Victory
9. I Know Whom I Have Believed
10. Medley (Amazing Grace, Swing Low Sweet Chariot, When the Saints Go Marching In)
11. Down At the Cross
12. I Love To Tell the Story
13. Leaning On the Everlasting Arms
14. My Jesus I Love Thee
15. Oh How I Love Jesus
16. Praise Him! Praise Him!
17. Sweet By and By
18. To God Be the Glory
19. Only Trust Him
20. Oh Happy Day
21. When the Roll Is Called Up Yonder
22. Wonderful Words of Life
23. There Is Sunshine In My Soul
24. We Have Heard the Joyful Sound
25. 'Tis So Sweet To Trust In Jesus
26. What A Friend We Have In Jesus
27. Love Lifted Me
28. Mine Eyes Have Seen The Glory of the Coming of the Lord
29. Holy, Holy, Holy
30. A Wonderful Savior
31. Near the Cross
32. All To Jesus I Surrender
All the original melodies are public domain, but my renditions of them are not.