After you submit the form I will contact you by your preferred method. Please understand that I am a sole proprietor (no employees or volunteers) so I may not respond very quickly. Rest assured, however that I will contact you as soon as I am able. Thank you.
You may also (or rather) be interested in receiving music lessons.
I teach Beginning Music Theory (how to read music) in free group sessions.
I teach small group instrument lessons for a charge.
I teach individual (one-on-one) private lessons in person and online for a charge.
I would like to invite you to join the free In Tune With You jamming sessions.
I (Charles Van Deursen) will offer some information about the songs and some pertinent instruction on playing technique. If playing simple to intermediate level songs along with others in a safe online environment interests you then complete and submit the form below.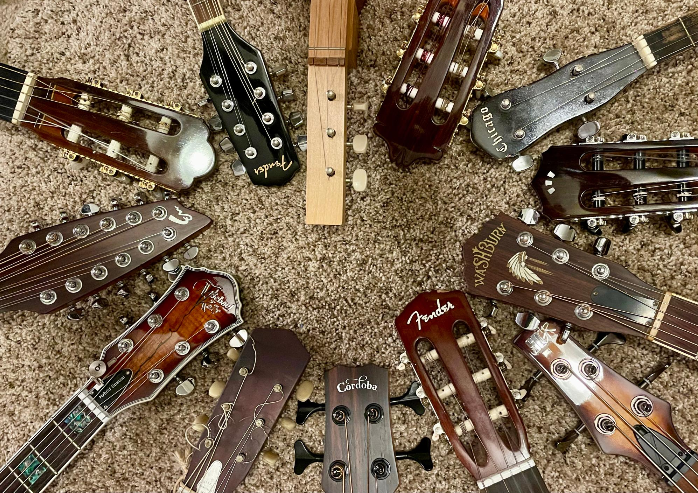 I wish that I had the time to play all the instruments that I own.
And I wish that I was able to change all the strings regularly. Ha!