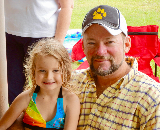 I am the eldest of my mother's four offspring. Growing up, I think that I was more focused on trying to find my purpose in life than in fulfilling my role as a big brother. So once I was on my own I had very little interaction with youth or children. I neither liked nor disliked them I was just indifferent to them. This personal characteristic experienced a massive metamorphosis when I returned to Palm Beach Atlantic University to become a certified music teacher.
As I became immersed in the education courses I began to recognize techniques of which some of my more caring teachers employed in their attempt to get through my thick and stubborn cranium. I learned too late to appreciate the level of effort that they had patiently afforded me through the years. I committed all the most empirical strategies to memory and made careful use of them when I entered the teaching profession. I am confident that for all professional careers there is a certain amount of adjustment between the clinical training and the practical application of it. I, or maybe it would be better to say "my students", suffered a little emotional duress during this transition in my educational delivery. I prided myself in my strict work ethic and I held them to the highest expectations. After all, this is the manner in which I was trained.
But all this changed once my first child was born. Immediately upon holding him a tsunami of emotion overwhelmed me in a way that defies any explanation. I gained an empathy for my students as this thought throbbed in my mind every day, "This is somebody's little 'Charles.' Would you want your his teacher to treat him the way that you are treating this difficult student?" Now, I did not alter my discipline plan, but I was less inclined to abruptly pound the gavel in my judgment of them. Becoming a parent enhanced my concern for the whole child tempering the contrast between my objective work ethic and my previously subdued subjective understanding of the child's life situation.
.
Click here to view links promoting Youth Education.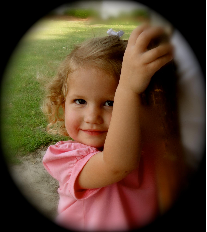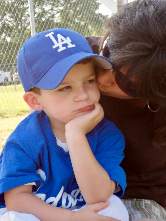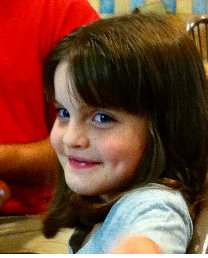 "There can be no keener revelation of a society's soul than the way in which it treats its children."
-Nelson Mandela, Former President of South Africa
Nat'l Child Abuse Hotline (1-800) 4-A-Child or (1-800) 422-4453